Our company is honored to become a licensed medical dressing production base of Jiangsu Huihong Pharmaceutical.
---
On December 11, 2016, on a sunny day, our company lit up lanterns and decorated them to welcome all members of the leadership team and the medical equipment team of Jiangsu Huihong International Group Medical and Health Products Import and Export Co., Ltd., and held a listing ceremony for the medical dressing production base. All employees of our company, leaders of Anji County, and relevant leaders of the development zone jointly attended the listing ceremony.
As the first licensed medical dressing production base of Jiangsu Huihong Pharmaceutical, the company's general manager Li Wenhu first delivered an enthusiastic welcome speech. Looking back on the past, 'the kindness of a drop of water should be repaid by a gushing spring', and grateful to Huihong Pharmaceutical for its strong support to Jixiang Company over the past 20 years, which has made it a highly competitive professional dressings production enterprise today. Looking ahead to the future, it is not easy to start a business, but even harder to maintain it. Faced with unprecedented challenges in the medical device industry, reform, innovation, transformation and upgrading are urgent. Against this backdrop, both sides have re planned their cooperation model and are more closely bound together, helping each other, collaborating closely, and working together to create a brilliant future for the next twenty years!
Chairman Teng Xiao of Huihong Pharmaceutical also gave an important speech, pointing out the direction for future cooperation between Huihong Pharmaceutical and Jixiang Company. In his speech, he said, "Those who share the same desire from above and below will win, those who share the same boat will win", "Those who travel alone are near, those who travel together are far, and those who gather firewood are high in flames". Fighting alone has become a thing of the past, and only by forming a group can we warm up. Sincere cooperation can we win together. In the fiercely competitive situation in all aspects, it is necessary to refine labor division, integrate resources, deepen cooperation, and increase the core competitiveness of industry and trade integration in the international market, Both sides will definitely develop and create brilliance together in the next twenty years!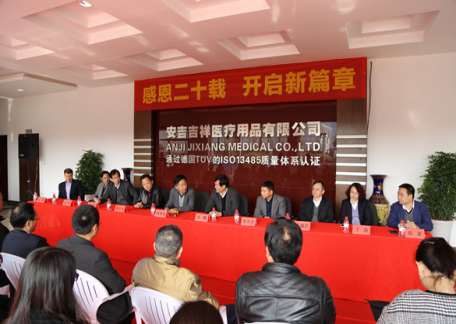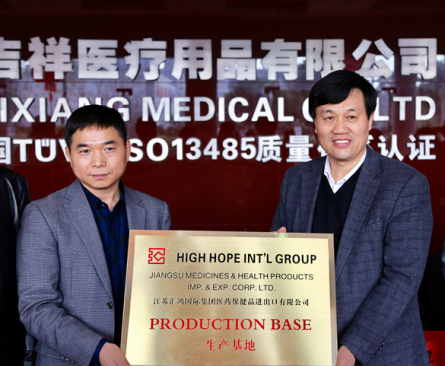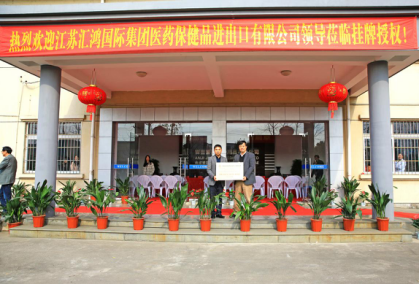 Contact Information
Tangpu Economic Development Zone, Anji County, Zhejiang Province
COPYRIGHT © 2020 ANJI JIXIANG MENDICAL CO.,LTD. Powered by www.300.cn SEO